So I ventured to Shoreditch, land of hipsters and overpriced coffee in search of a good meal. We came across Smoking Goat, Bangkok bar food. It was buzzing. We put our name down for a table with a 45 minute wait.
Now I was HUNGRY so I was praying this food would be good and it wasn't just fake hype. A couple customers had spoken of it so I was intrigued and with the amount of faddish eateries in the area it could go either way.
To be frank, I thought it was great. One of the best meals I've had in London in a long time. The place was packed to the rafters and there was still great attention to detail. Each server welcomed their guests and provided a large bottle of tap water. Our order was taken promptly with great suggestions and an overall warmth.
Food was quick to arrive and it was so well thought out. The wings. If you go, the wings are a must. The batter had an amazing crunch to it almost like caramelised brown sugar on top of a Crème brûlée. I ordered two rounds. Incredible. We finished with a roasted rice ice cream with peanut brittle which was needed because our mouths were on fire!
It should be noted that a lot of items on the menu are spicy so if the item has (spicy) written after it... be prepared for hell to form in your mouth. I would not suggest this experience for a non meat eater as vegetables here are more of a side.
Affordable, great atmosphere and a overall meal to remember.
Smoking Goat
64 Shoreditch High St, London E1 6JJ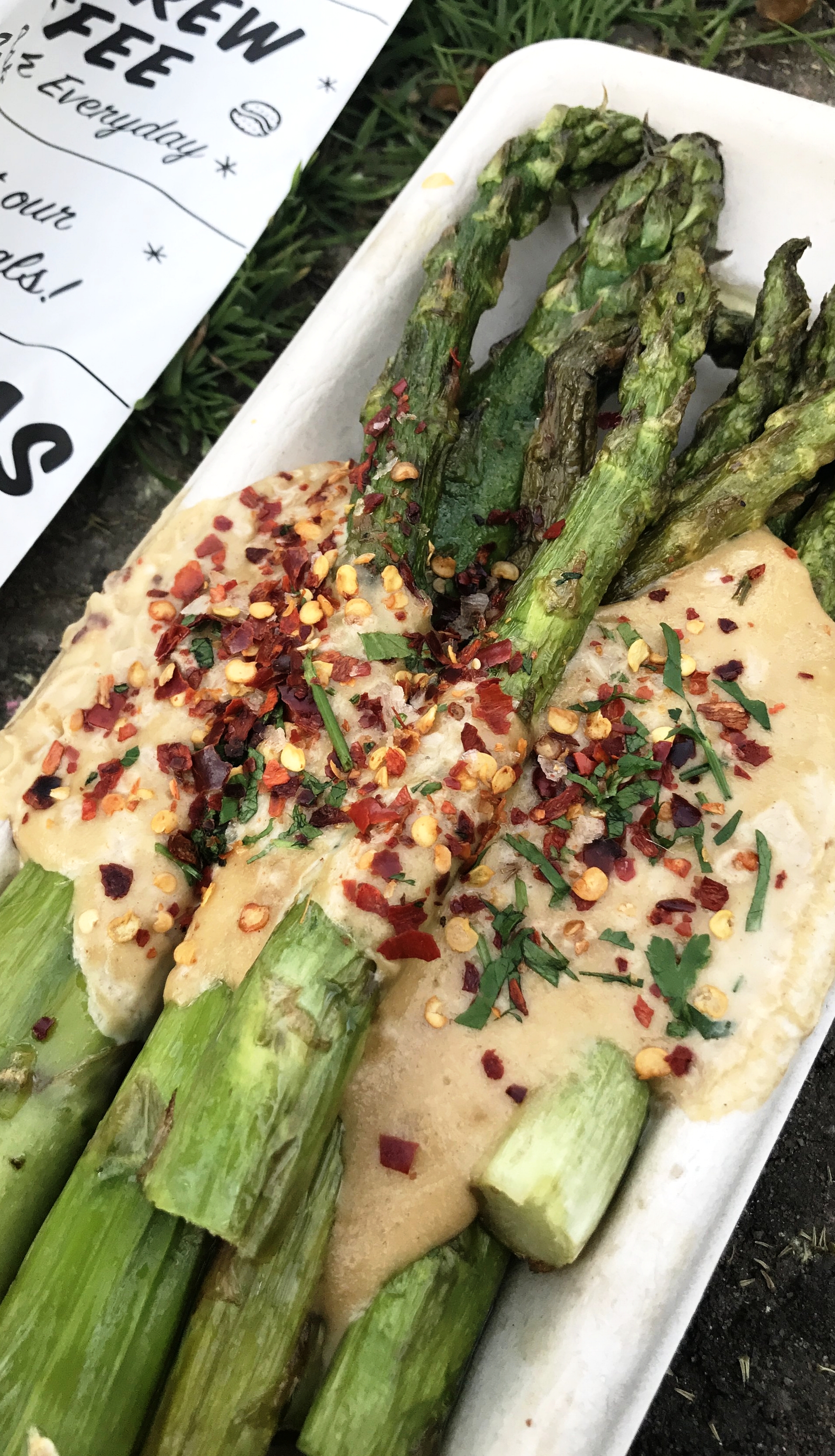 Vegan food in London is easy to come by so by CHLOE. had a lot of competition when entering this market. But it stands out. They do something, I feel, many vegan joints don't. Well thought out food, period. This fast food joint has made animal free products that let you indulge in the seemingly healthier side of eating.
Salads, burgers, avocado on toast but they do it with a certain flare that separates it from the mundane choices of its competitors.
I went with a colleague that is allergic to many things including pulses and peanuts. Eliminating half the menu. But when I made this known to the staff they consulted with their booklet that contained all the recipes and ingredients so we could munch without the scare that I would have to stab my colleague with and epipen. Which was nice.
Due to their well thought out aesthetic I thought there would be no substance. I was wrong.
Cooked well, assembled well, dressed well, all was well.
I had the Spicy Thai salad which could had easily fed two people or...just me. We got takeout so we could sit outside in nature. Fitting. And consumed a large amount of jazzy vegetables. I would 10/10 go there again, plus I can bring my dog too!
My only criticisms is their cutlery, I hate wooden forks.
by CHLOE.
Drury House, 34-43 Russell St, Covent Garden, London WC2B 5HA
talking point: veganism prelude
Veganism, a new trend that is age old dating back far longer than the birth of the first millennial. But it is undeniable that veganism is on the rise. People are becoming more aware of their health and what difference their diet can make, and now we have moved past the era of proteins and dairy being a luxury we are reconsidering what vitamins, minerals and fibre we actually need.
There's a problem with the way most people now look at food. This is problem is particularly prevalent in the western world where we have moved further away from our food. We don't know enough about the food we eat to construct balanced dishes without falling into the pattern that most food is built to. When people look making a plate they look at carbs, veg and protein as separate parts of a meal. The subject of veganism raises a lot of questions about health in food, fashion in food and the power we can have in affecting change with food.
From a young age, children are fed images of food pyramids and "healthy plates" that enforce an idea of certain food items belong to certain groups: meat as protein, veg as vitamins and assorted carbs (like pasta or bread) as energy. This is not only misleading but has had a damaging effect on the way we eat. Once you understand what a balanced diet requires and how to compose that in a dish, you quickly move away from that classic plate we all saw as a kid.
Did you know that a combining a pulse and grain builds a complete protein? Or that vitamin C helps to release energy? What about the fact that a lot of animal protein product carry large amounts of fat too!
At the deli we make a lot of vegan and vegetarian food but it is done somewhat accidentally because we focus on making good food above anything else and to do this not require animal products as we are taught.
The idea of these discussions around veganism is not to convert you, none of us at the deli are vegan or vegetarian. But veganism is seen to be a challenge, difficult and hard to do/be and this attitude should be changed because animal products are not a necessity in our search for good food.
It is more difficult then it seems to make good Italian food. Much of the charm comes from the fresh ingredients and regional flavours. Produce coming in from the fruit and veg market that morning is not the same as low mileage, homegrown and specific to area.
Pizza express, Zizzi and Jamie's Italian dominate the high streets and set the bench mark for the many. But they in no way qualify as good Italian food. I often express my view when the debate of what cuisine to eat comes up therefore my friends are aware of the way I feel but thought Lievito would change my mind.
So did it rise to the occasion?
Decor was lovely, rustic and elegant but then we were handed our menus; orange folders with non detachable plastic wallets. About a fifth was filled and each of our binders were in different orders. Pen an paper seems to be going out of fashion, as even this seemingly rustic joint uses an electronic ordering system which I understand when the restaurant is of a certain size but the kitchen was only a couple steps away. Three pizzas, a salad and a ginger ale.
£2.80 for 130ml. And I was given I pint glass. The pink straw was cute...our pizzas arrived swiftly and they looked great! I eagerly ripped a slice from the circle with excitement and when I picked it up, all the toppings fell off. And my joy went with it. The dough was soft yest crispy, fantastic flavour unlike any base I'd tried before. The salad came in a beautiful bread basket and the compliments stop there. Badly prepped, a few slices of tomatoes that lacked acidity and general flavour and the core of the iceberg had been thrown in as well. £9.50 I would have appreciated more attention to detail.
I dusted off my shot of ginger ale and decided dessert might bring some positivity to the table. Birramisu, a reinvented tiramisu with beer soaked lady fingers was a nice end to an average meal.
Lievito
273 Fulham Rd, London SW10 9PZ
I love systematic ordering like Subway or pretty much any Mexican joint, but I have never found this in south-east Asian cuisine. So when I came across Wok Street in Whole Foods food hall I was intrigued. I personally think it is easy to loose quality when food is displayed on hot plates for what could and probably is a long period of time. You become at risk of loosing texture and flavor (which is a common problem you find in your average canteen display/system).
However Wok Street still provided a fantastic meal. I started by choosing by starch, brown rice, followed by my veggies, braised aubergines and curried garlic button mushroom. Topped with my choice protein, oriental glazed sliced chicken with a favour filled red curry sauce to bring it all together.
I love food halls, assessing what other concessions have to offer so I constantly contemplate while eating if I made the right choice and I had no doubts about Wok Street. Located next to Cocina Mexicana on the top floor of Whole Foods on Kensington High Street it's a great casual atmosphere that has some real tasty and interesting choices.
Wok Street
Whole foods 63-97 Kensington High St, London W8 5SE